A Curtain Call for Lina Abyad's Theatrical Impact
After 27 years of service, Dr. Lina Abyad is moving into retirement, having guided the university through decades of complex change in the realm of theater.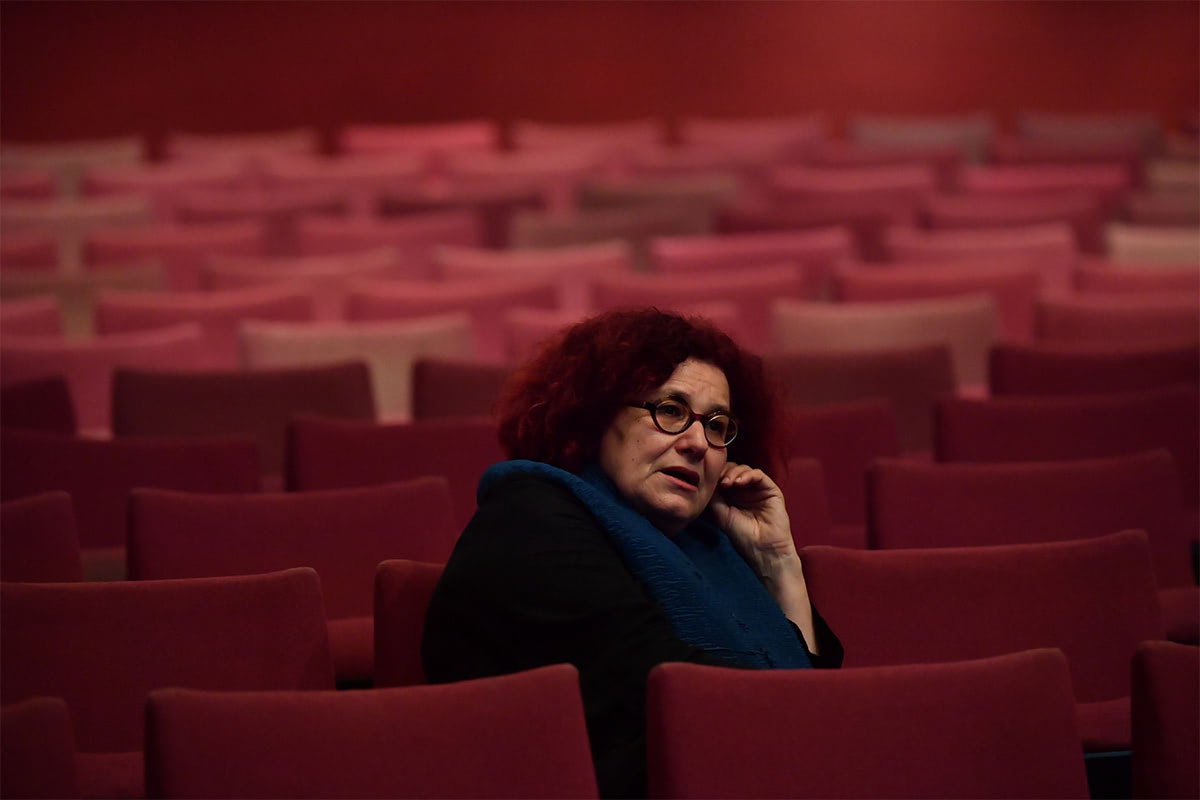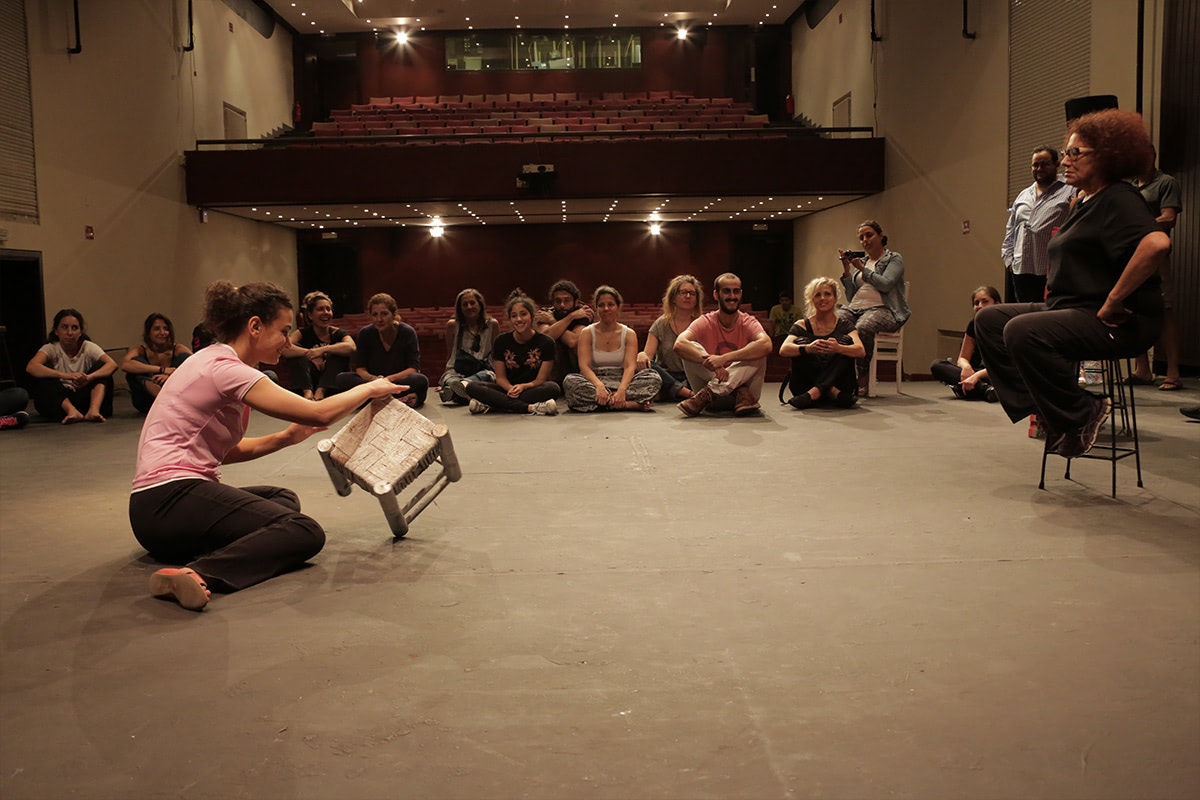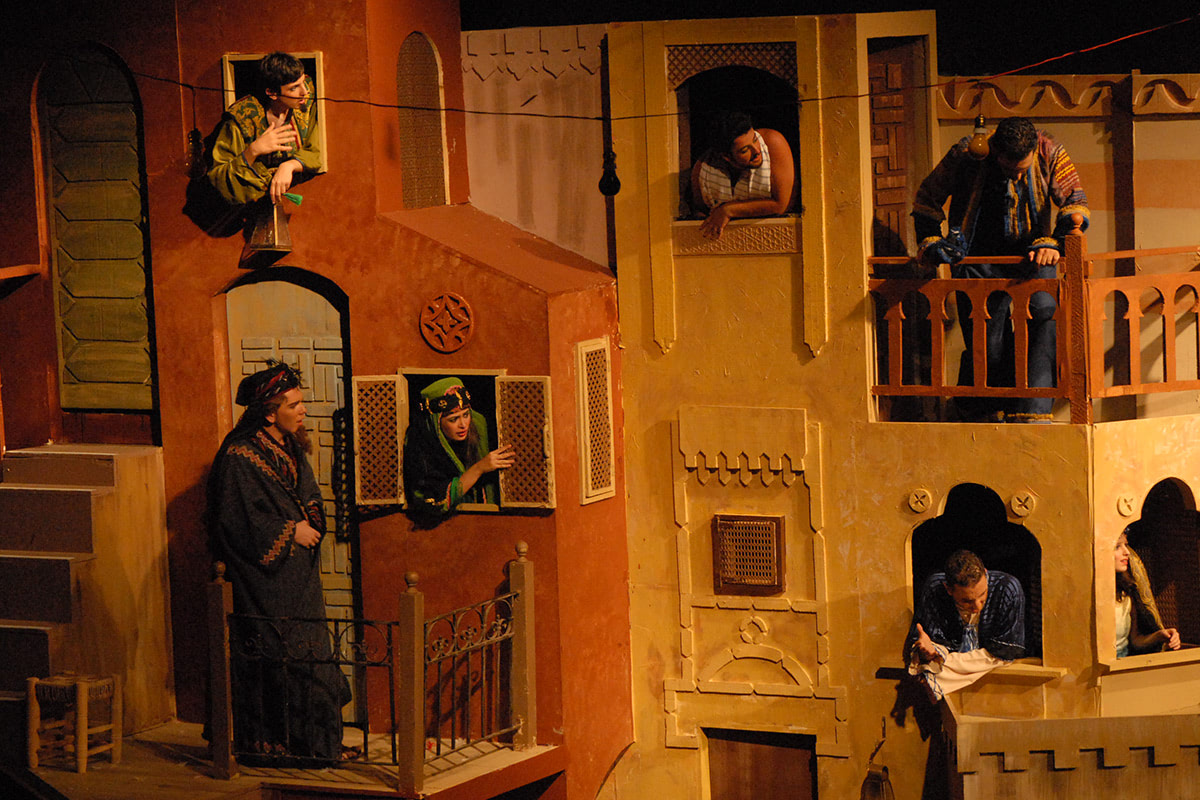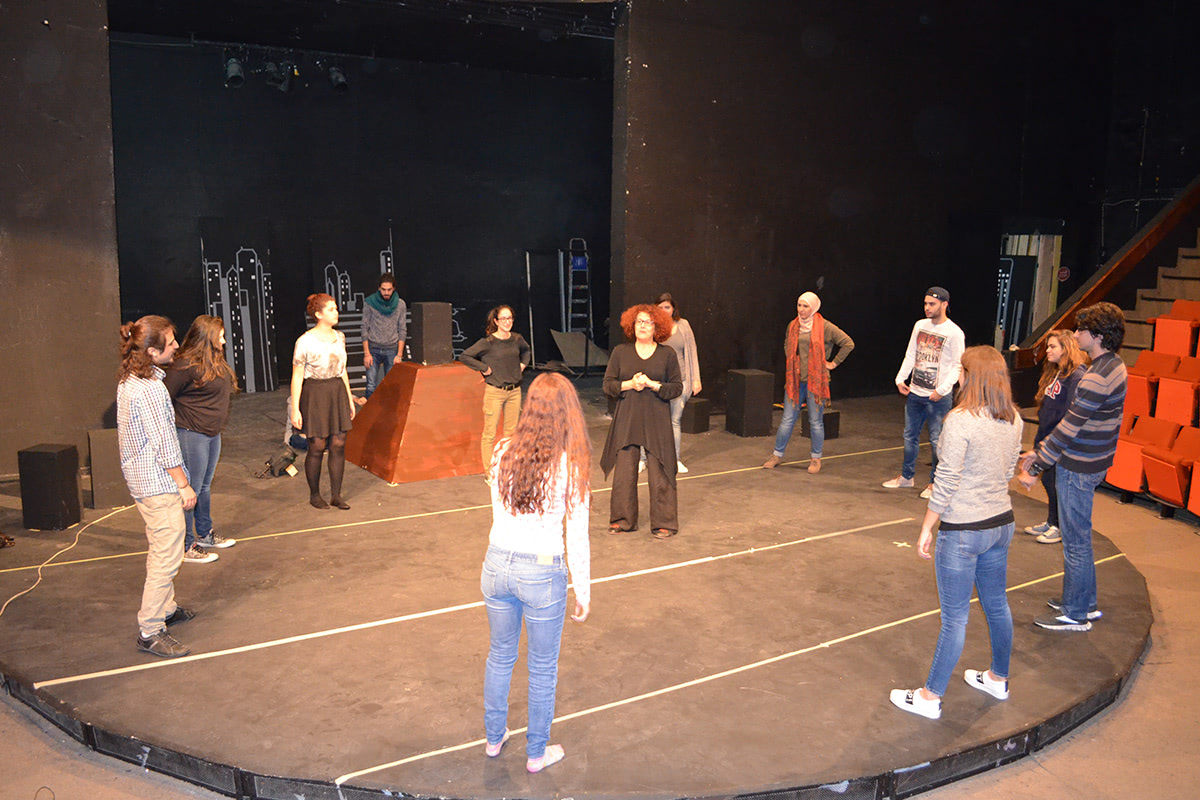 How does one weigh the impact of an entire career spent within one institution? For Associate Professor of Theater Lina Abyad, it's about passion, which outweighs everything else.
When Dr. Abyad first joined the Beirut University College (BUC) – as LAU was known back then – in 1977, she was a girl with a dream: not only to study theater but also to make a living out of it. To her, the theater was a laboratory where she could conceive social challenges and turn them into elaborative pieces to be put on stage before the eyes of the audience.
Later, while pursuing a BA in Psychology at the American University of Beirut (AUB), Dr. Abyad's roots remained entrenched in LAU soil, as she continued taking theater classes at the institution to the point where she felt that "Gulbenkian Theater became my alma mater and my guardian."
She went on to receive an MA and a PhD in Theater Studies from Sorbonne Nouvelle University in France.
On her return to LAU in 1996 to teach, her mission was to expand the horizons of theater, both regionally and globally, along with her students. "Performing arts pupils are animated by the same zeal," she noted, "but that comes with question marks and fears about where they're headed in the future. Working on finding the resonance their major has with their everyday life is part of a greater connection between theater and being."
For the next 27 years, she stayed true to her promise through countless collaborations with other departments, schools and institutions at LAU, in Lebanon and abroad.
From facilitating creative writing workshops and teaching classes that boost students' public speaking skills, as well as partaking in theater festivals on a regional scale, Dr. Abyad did not confine the art of theater to the stage but proved its transformational impact in learning and beyond.
One striking example is her collaboration with the LAU Gilbert and Rose-Marie Chagoury School of Medicine on the Standardized Patient Program, through which she simulated medical symptoms or conditions while medical students conducted interviews and examinations as they would in a clinical setting. The objective was to provide a lifelike medical examination experience that bolsters students' clinical and communication skills.
Another is the continuity and connectedness of the topical themes that she chose to tackle in her major theater productions. In Birds of September, Dr. Abyad examined the ubiquitous social and economic problem of emigration in Lebanon. Similarly in Amrika, she imagined what happened to emigrants after they had left their country. The play was hosted by the Festival of Voices at the New York University Tisch School of the Arts to great acclaim.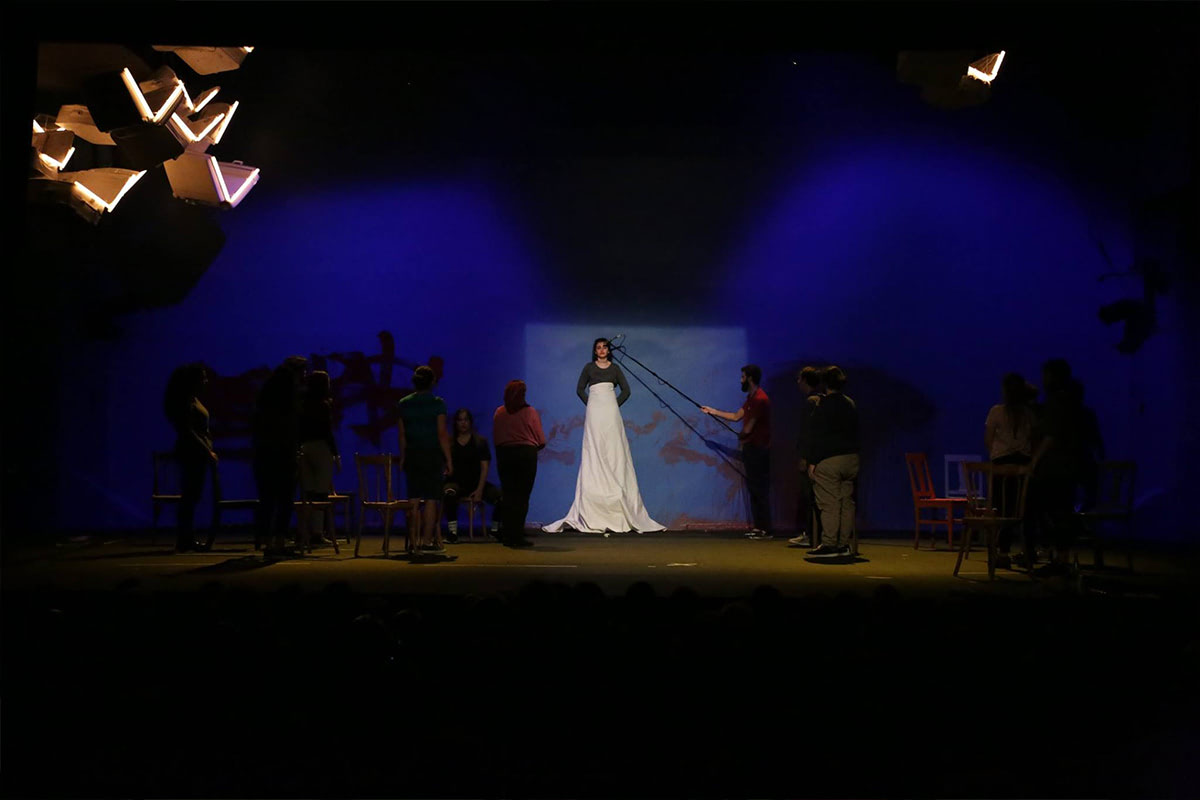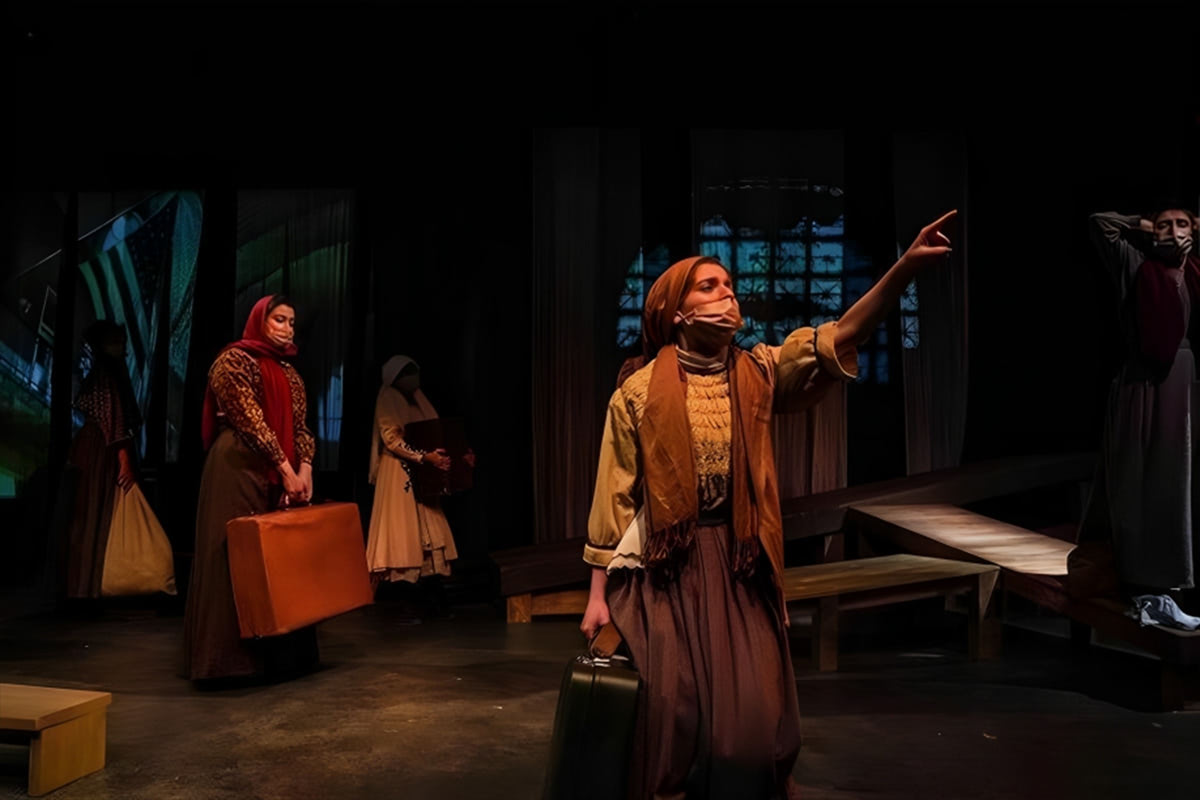 Her dedication to the arts and her commitment to addressing vital social issues through theater has enriched LAU's academic community.
Interim Dean of the School of Arts and Sciences Haidar Harmanani describes her as a "prolific theater director and a masterful conductor of emotions."
As a prominent figure in both Lebanese and Arab theater, he added, Dr. Abyad's productions have consistently delved into contemporary social issues that sparked contemplation. "Dr. Abyad has skillfully woven humor into her dramas and facilitated insightful post-show discussions on crucial subjects," he noted.
"I am tremendously grateful for the enormous impact she's had on my scholastic career," said performing arts alumna Jennifer Yammine (BA '23). "With her mentorship, I ventured into demanding roles and brought nuances to characters I embodied."
"Dr. Abyad would walk up to me and tell me that she wanted me in a certain role regardless of how fitting I thought I was for it," said Communication Arts-Radio/TV/Film alumna Lama Merashly (BA '10).
"As theater students, we performed at leading theater festivals across the region," she continued. "She treated us as if we were all best friends, not traveling as a professor and her students, not even a director and her cast. If anything, I am not known for my father [Lebanese actor and comedian Ibrahim Merashly]; I am known because of her."
Dr. Abyad's legacy stretches far beyond campus. It extends to contributing to the role of art within Lebanese creative heritage.
In 2011, she took part in the founding of Beirut 8.30, an independent theater company committed to pushing the boundaries of theater in Lebanon by staging innovative productions for diverse audiences.
A year later in 2012, she had the honor of speaking at the Ninth Women Playwright International Conference in Sweden, where her play, Algerian Miniatures, was featured in a reading.
Her remarkable achievements earned her the prestigious "Prize of His Highness Sheikh Dr. Sultan bin Mohammed Al-Qassimi" in Sharjah for her play The Dictator, which was recognized as the finest theatrical work of 2013.
More highlights of her career can be found in her directing of poignant and raw plays on topics that remain relevant in today's climate. Testing cultural taboos in her translation of Spanish playwright Federico Garcia Lorca's short and brawny play The House of Bernarda Alba about repressed desires in 2009, tackling fatherhood and the impact of patriarchy while producing Kafka, His Father, the Boss, the Wolf, and the Pigs in 2010 and addressing the plight of the Syrian population amidst oppression and exile in Nom el Ghezlan in 2016 are all among Dr. Abyad's prolific productions that merge society and theater.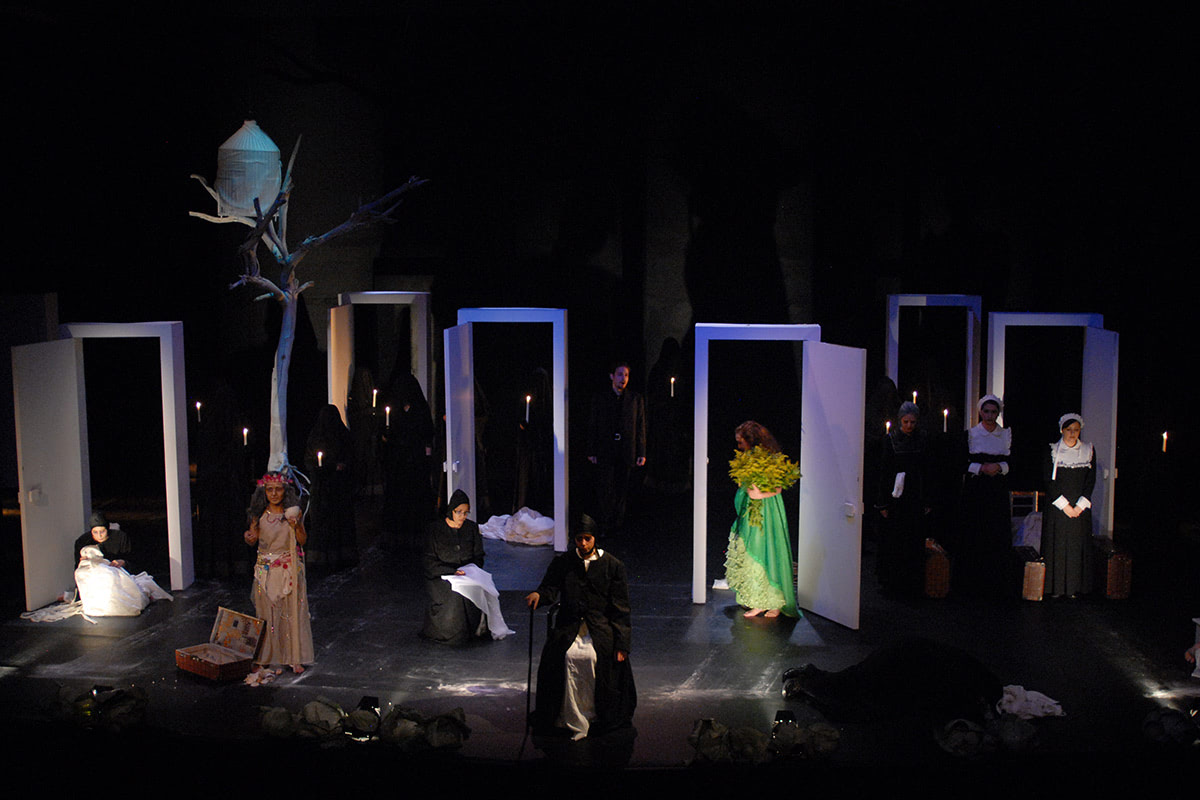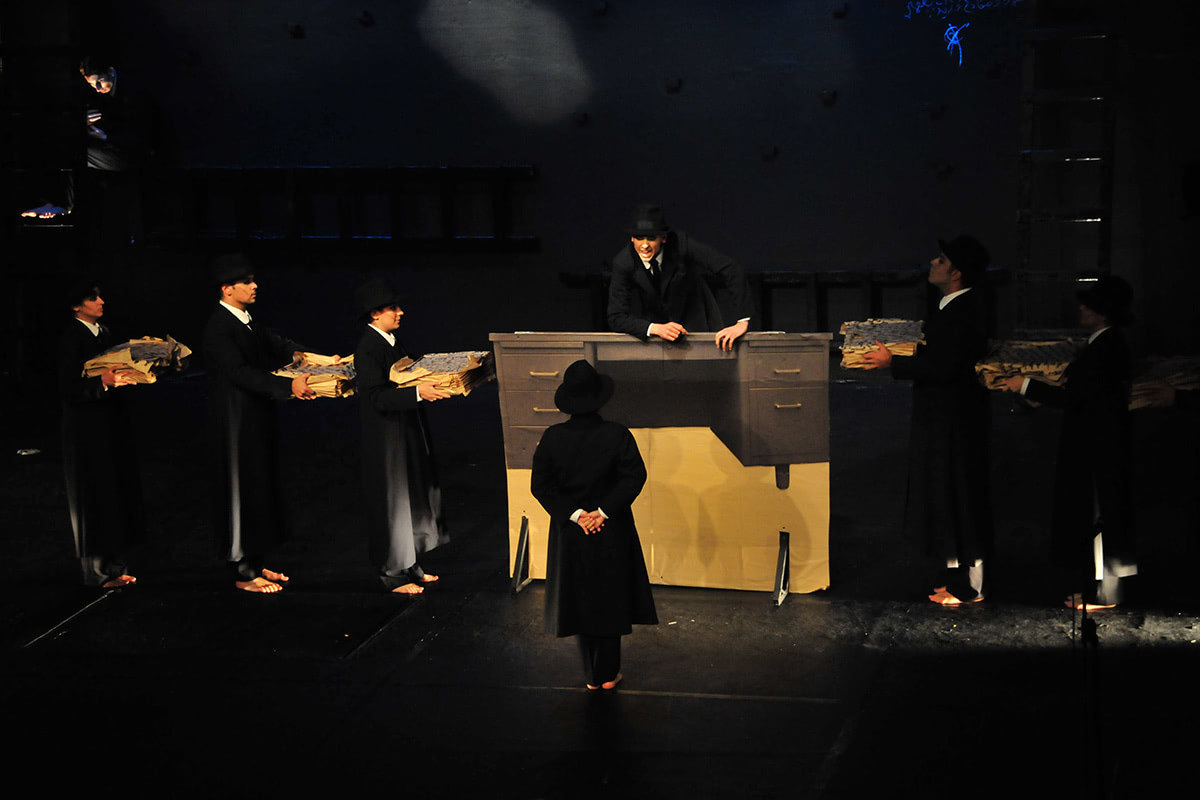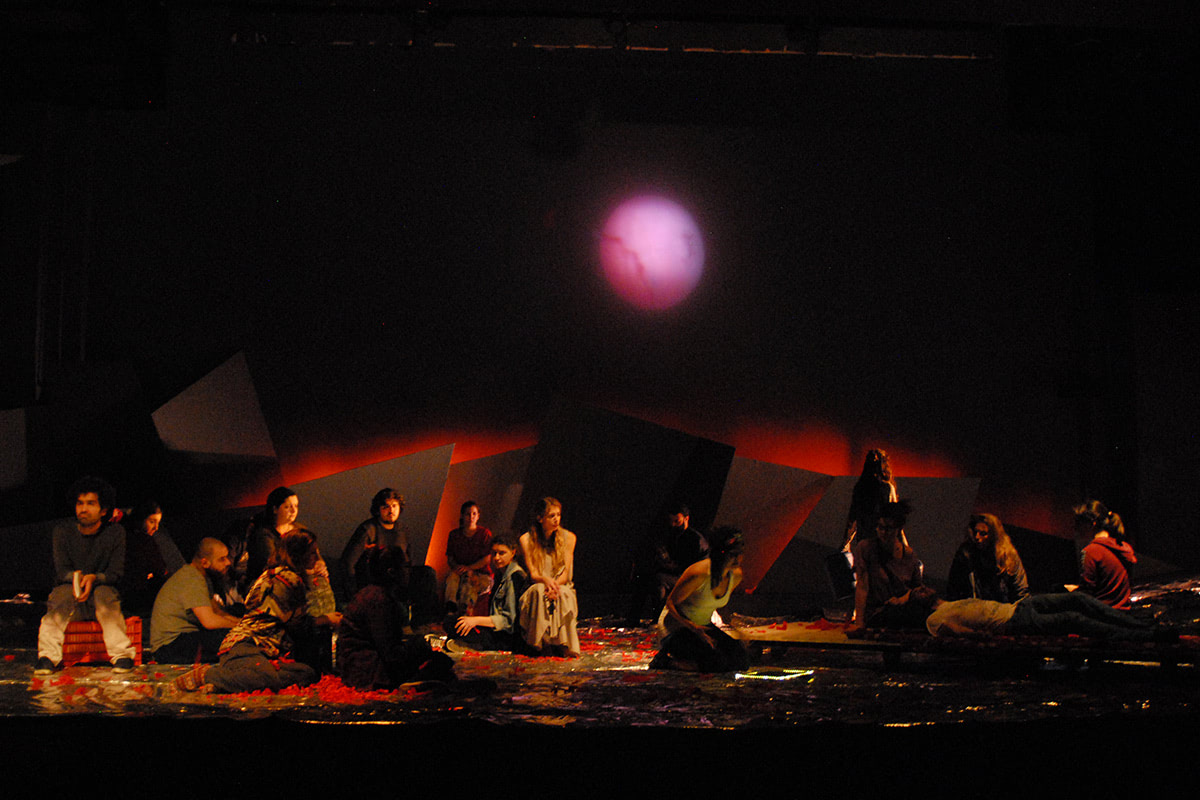 Part-time performing arts lecturer Aliya Khalidi has worked with Dr. Abyad for years and, to this very day, remains in awe of her diverse talent.
"The thing about Lina Abyad is that she doesn't stick to one genre," she said. "She has a knack for unearthing the humanity creeping inside of you in ways you wouldn't have thought possible. Her progressive ideology has carried her name far above what one would consider ordinary."
It's as though she wears a different cap every day, added Dr. Khalidi. "Lina Abyad is malleable to the extent of being adaptable to everything; there's not a topic in the world that she wouldn't cover and make you connect with it."
A milestone in Dr. Abyad's professional journey at LAU was a collaboration with renowned Lebanese actors and British playwrights in 2020 on an online theatrical production called Whispers-Hamasat.
This initiative aimed to support Beirut's theater community that had faced the dual challenges of the August 4 explosion and the COVID-19 lockdowns. It featured an impressive cast of Lebanese performers – Nadine Labaki, Georges Khabbaz, LAU alumnus Talal El Jurdi (BA '95), previous LAU part-time Performing Arts Instructor Sany Abdul Baki (BA '11), and more – who delivered monologues by British playwrights Kate Webster, Angela Harvey, and Geraldine Brennan, among others.
"Very few directors I have worked with pay as much attention to detail as Dr. Abyad," said Abdul Baki. "She introduced me to the world of farce, its exaggeration, chaos, physical comedy, and so on. She gave me free rein to go wild with my imagination onstage."
"She was a mother to us all, creating a canvas of magic on the Irwin and Gulbenkian stages as a director," said Performing Arts graduate Aya Torbey (BA '22). "Working with her on adapting Birds of September by Emily Nasrallah gave me the chance to be in the spotlight of her professional tutelage. Her way of throwing us into the world of theater is a lifelong internship by itself."
What stood out to Torbey the most was Dr. Abyad's skill in presenting her unique interpretation of the novel while maintaining the essence of the original text, given that it reflected not only her artistic prowess and understanding of societal dynamics but also her skill in weaving contemporary themes and issues that reflect the pulse of the times.
Such accomplishments and contributions to the arts don't come at an easy price, though, noted Dr. Abyad. "When you're a woman director, the expectation to rapidly evolve is pronounced," she said. "The effort required is substantial, as you must continuously demonstrate your rightful place, surpass prior accomplishments and contend with an elevated, occasionally daunting benchmark."
All of that fizzled out as she cemented her footing in theater and addressed topics that transcended just gender or just nationality. "I talked about women, feminism, domestic violence, queerness, sexual frustration … you name it," she said. "While it has stirred up the pot, the seriousness of these topics resonated with many people until they realized that I was not here to just joke. I was here to do business."
In her farewell speech at a celebratory event held on May 10 to honor retiring faculty, Dr. Abyad reflected on her journey as a director and associate professor. She will continue giving classes and is "very happy to serve LAU again, and again, and again," she said.
"I am retiring, but I know that the performing arts program will thrive. Our faculty members are all exceptional artists and dedicated mentors," she added. "When people speak about me in town, they refer to me as 'Lina Abyad from LAU' and I wouldn't have it any other way."